Deal: Warm Audio Centavo and Warmdrive on offer until 28.09
Limited time offer on Warm Audio Overdrive Pedals
Expired
Thomann has the Warm Audio Centavo and Warm Audio Warmdrive on a deal until 28 September 2023.
Warm Audio Centavo
The Warm Audio Centavo was released back in 2022 and is an overdrive pedal that is almost an exact replica of one of the most legendary effect pedals in guitar history, the Klon Centaur.
This now coveted overdrive circuit, known for its warm, beautiful clean boost, costs several thousand US dollars on the second-hand market.
Affordable Klon Clone
The Warm Audio Centavo Overdrive already has a very good reputation in the guitarist community. It is praised for its versatility, solid build quality, and in contrast to the original, its low price point.
Plus, it has an added bass enhancement switch on the rear panel, which makes it even more versatile.
Time to grab a bargain-priced one before the offer runs out on 28 September 2023.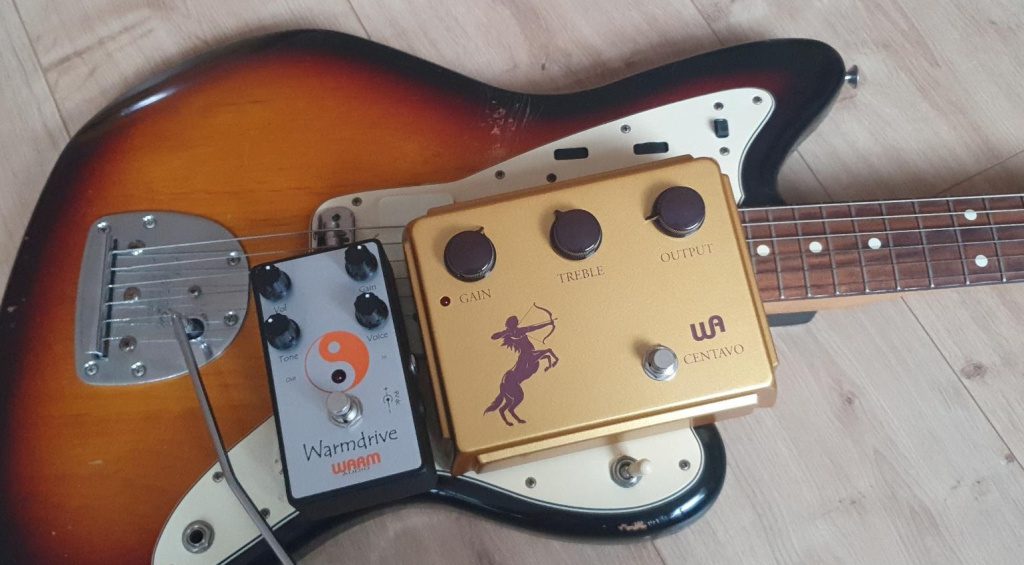 Warm Audio Warmdrive
The Warm Audio Warmdrive is a true-to-original reproduction of the most coveted "Amp-in-a-Box" pedal of all time, the Hermida Lovepedal, and delivers the sounds of a legendary overdrive amplifier (Dumble).
A True Classic
Both guitar heroes and modern virtuosos such as SRV, Eric Clapton, Robben Ford, John Mayer, Santana, and Cory Wong are known for using either the original amplifier or a pedal inspired by it.
According to the manufacturer, the Warmdrive remains true to its heritage and delivers all the sounds of the original.
Again, another great overdrive pedal and at a really nice deal price until the 28 September 2023.
More Information
Videos
Image Sources:
The Centavo: Claudius Grieger
First Look: Warm Audio Warmdrive and Centavo Overdrive Clones: Claudius Grieger
Warm Audio Warmdrive: Claudius Grieger
Centavo: Claudius Grieger
Warm Audio Warmdrive Overdrive: Thomann