Blackstar ID:Core V3 – Compact practice amps with Super Wide Stereo
New practice amp range with Super Wide Stereo and more
The new Blackstar ID:Core V3 range of guitar amplifiers are all practice amplifiers, offering Super Wide Stereo, digital audio recording and a host of useful connectivity options. Perfect for guitar players looking for a portable and flexible home amp solution.
Blackstar ID:Core V3
The new Blackstar ID:Core V3 guitar amps are set squarely in the practice amp bracket, and are ideal for musicians that need a quality amp but would also like some decent effects bundled in, along with ease of use. The models come in Stereo 10 V3, Stereo 20 V3 and Stereo 40 V3 versions, which is 10, 20 and 40 watts power ratings through pairs of 3, 5 and 6.5-inch speakers respectively.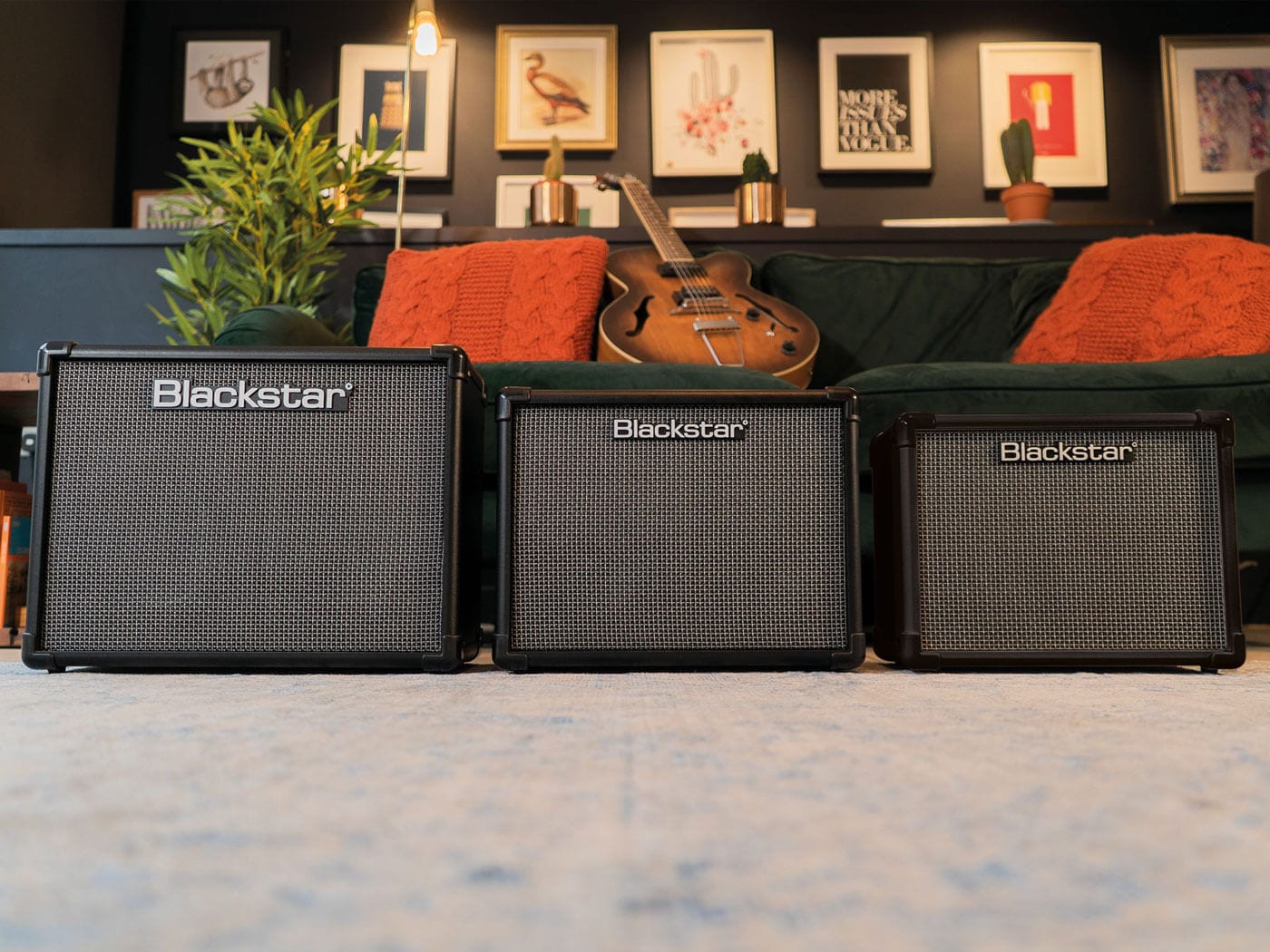 Blackstar ID:Core V3 Stereo 10 V3, Stereo 20 V3 and Stereo 40 V3
ISF + Effects
Blackstar's ISF control lets you sweep between USA- and UK-style EQ. This 'infinite shape feature' is a standard for the company and I find it works pretty well, letting you tailor the sound to your liking. All the ID:Core V3 models offer two clean voices 'Warm' and 'Bright', and two crunch voices 'Crunch' and 'Super Crunch', along with two overdrive voices 'OD 1' and 'OD2'.
Effects Section
With the effects, you can use a reverb, delay and modulation all at once. Blackstar gives you a choice of four styles for each of these effect types. You can then set the overall delay time with a tap-tempo button, as well as the modulation speed for the Phaser, Chorus/Flanger and Tremolo effects.
Super Wide Stereo
The Super Wide Stereo gives you a fuller sound, and the effects have been re-voiced to take this feature into account. Expect some luscious delays and reverbs. This is a nice touch, as often practice amps can sound a little small and boxy. So to have a nice big sound in the room, without blowing your head off with excessive volume, is always welcome.
Speakers
Each model in the range has a set of full-range, linear speakers. This means that your sound will be full and not choke out. You can also play your music or smartphone through them, so they double up as a portable speaker for music playback, etc.
Recording and Re-amping
The ID:Core V3 models all have USB connectivity for four-channel recording, re-amping and using the amp as an audio interface. You also get Cab Rig Lite, Blackstar's new configurable cab-sim. It has a choice of cabinet, mic and room environment to choose from. This is accessed, along with more deeper editing with patch management tools, via Blackstar's free Architect software.
More Information
More Blackstar articles click here.
Video
Image Sources:
Blackstar ID:Core V3 Stereo 10 V3, Stereo 20 V3 and Stereo 40 V3 : Blackstar
Recording and re-amping with Blackstar ID:Core V3 : Blackstar