Antares, Zynaptiq, and Blue Cat Audio: our software deals of the week!
Deal
VSTs from Antares, Zynaptiq, and Blue Cat Audio are all on sale this week! Plugins from the makers of Auto Tune are down 60% right now. We've also found two very short-running deals. Sound design aficionados will love the deal for Zynaptiq Adaptiverb. And with Patchwork from Blue Cat Audio you can load VSTs in Pro Tools! Be quick! 
Antares Auto-Tune EFX+ and Harmony Engine are down 60%
Real-time pitch correction, as a subtle effect or as the complete change of a human voice, is almost synonymous with Antares Auto-Tune. With Auto-Tune X just released, plenty of other products from Antares are worth a look.
Antares Auto-Tune EFX+ brings the same set of features to the table as Auto-Tune Artist, except a whole bundle of additional effects for distorting and mangling vocals (and everything else for that matter). Antares Harmony Engine, on the other hand, packs the vocal tuning technology into a harmonization engine. For every one vocal recording you input, you get up to four harmonies based on pitch and key settings.
Antares Auto-Tune EFX+ and Antares Harmony Engine are both down by 60% until April 10, 2023 at Thomann*.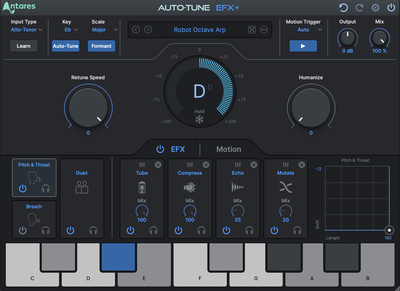 Antares Auto-Tune EFX+ Download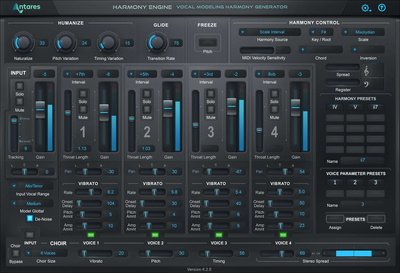 Antares Harmony Engine Download
Zynaptiq Adaptiverb is down by 40% only until March 19
Few plugin companies have made such a name for themselves for high-quality, out-there tools as Zynaptiq have. And its granular reverb Adaptiverb leads the pack. Its reverb engine labeled "Bionic Sustain Resynthesis" removes noises and harsh elements from incoming signals and re-synthesizes them for the reverb tail.
It is not the cleanest, most realistic reverb effect on the market. But it also creates tones, drones, and atmospheres like nothing else. The learning curve is steep, but even when you just use the myriad of included presets, you'll get an effect that will make your productions stand out.
Zynaptiq Adpativerb is down by over 40% only until March 19 at Thomann, so be quick!
Blue Cat Audio Blue Cat's Patchwork makes loading VSTs in Pro Tools possible and more
Modular plugin hosts like Blue Cat Audio Blue Cat's Patchwork make the impossible possible: Loading plugins of the formats VST, VST3 and AU in Pro Tools. Or AUs in Cubase or Bitwig. Or VSTs in Logic Pro. In addition, you can load and save plugin chains of up to 64 plugins of any of the three formats at a time.
So, if you have a favorite vocal chain or you just know what goes on your mix bus and you work in multiple DAWs, Patchwork might also be worth a look. Within a chain, you have multiple options for parallel and serial routings as well. As Patchwork supports up to 16 times oversampling per plugin, you can also use it to oversample older distortion plugins that don't have oversampling.
Blue Cat Audio Blue Cat's Patchwork is down more than 10% until April 13, 2023 at Thomann.
More on Antares, Zynaptiq, and Blue Cat Audio
* This post contains affiliate links and/or widgets. When you buy a product via our affiliate partner, we receive a small commission that helps support what we do. Don't worry, you pay the same price. Thanks for your support!