Waves returns perpetual Licenses after huge backlash
A couple of days ago, Waves shocked users with the announcement that it would move to a subscription-only model. Well, the internet has spoken and Waves now says that perpetual licenses will be back. This means that you'll again be able to purchase and update Waves plugins like before.
Waves Perpetual Licenses are back
When we wrote about Waves' switch to a subscription-only model a couple of days ago, we could already sense that this move likely wouldn't be very popular with long-time users of the company's plugins. And indeed, Waves Creative Access was immediately faced with a massive backlash – including in our own comment section.
And once again, it goes to show that the powers of the internet should never be underestimated. In a statement issued today, Waves now says that it'll bring back perpetual licenses – "following your feedback", as the company puts it.
Here's the statement by Meir Shashoua, co-founder and CTO of Waves Audio:
"Over the past few days, many of you have expressed concerns about our decision to discontinue perpetual plugin licenses and our move to an exclusive plugin subscription model. I would like to start by apologizing for the frustration we have caused many of you, our loyal customers. We understand that our move was sudden and disruptive, and did not sufficiently take into consideration your needs, wishes, and preferences. We are genuinely sorry for the distress it has caused.

After respectfully listening to your concerns, I want to share with you that we are bringing back the perpetual plugin license model, side-by-side with the new subscriptions. You will again be able to get plugins as perpetual licenses, just as before.

In addition, those of you who already own perpetual licenses will once again be able to update your plugins and receive a second license via the Waves Update Plan—again, just as before. This option, too, will be available alongside and independently of the subscription program."
The company further says that it'll make the perpetual licenses and update plans available again "as quickly as possible". We'll have to wait and see what that means.
In the meantime, the new Waves Essential and Ultimate subscription plans remain available.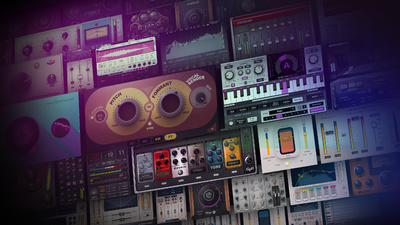 Waves Essential Annual Subscription Download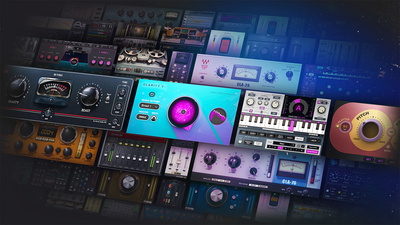 Waves Ultimate Annual Subscription Download
What are your thoughts? Are you glad that Waves is bringing back perpetual licenses, or has your trust in the company been shattered by this sudden move?
More information about Waves and the Licenses