IK Multimedia's new Axe I/O Solo interface – a compact recording solution for guitarists
The Axe I/O Solo audio interface from IK Multimedia is designed specifically with guitarists in mind. This compact and simple interface should have you recording your tunes into your DAW in no time. 
IK Multimedia Axe I/O Solo
The IK Multimedia Axe I/O Solo is basically a smaller version of the company's Axe I/O interface, and was first announced back in NAMM 2020 earlier this year. The bus-powered 2-in/3-out USB audio interface incorporates IK's PURE microphone preamp, giving you the perfect recording input for your guitar.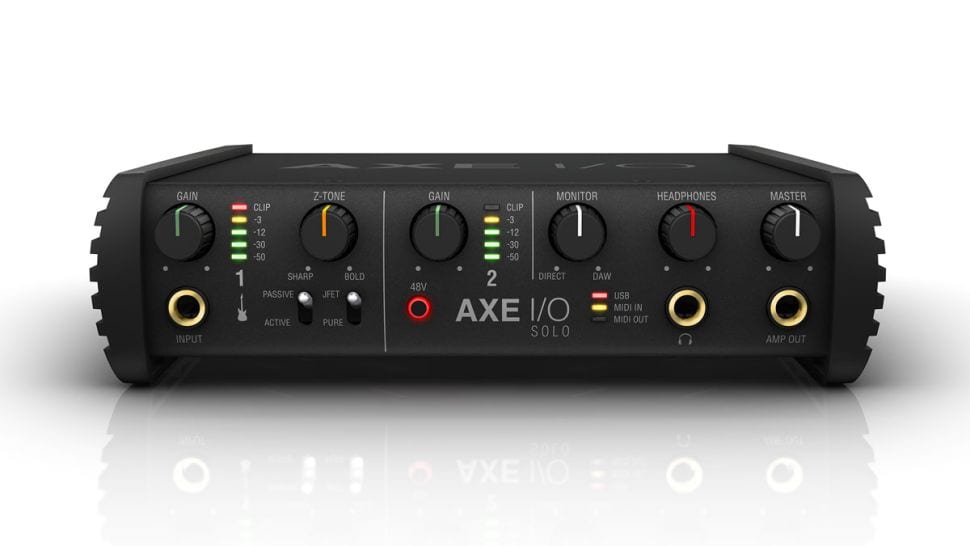 Designed for guitarists
The interface has an active/passive pickup selector, to handle all types of guitars, a choice of PURE and JFET input stages, and the Z-Tone impedance-adapting circuit. It also has a very useful Amp Out function, with which you can re-amp your signal, or incorporate your own effects pedals into the recording chain.
The blend knob lets you mix the direct signal with the processed signal for zero-latency monitoring, essential for guitarists playing along to recorded tracks. It also has inputs for controller pedals and switches, MIDI In/Out, and, of course, a headphone out.
The unit has 24-bit, 192 kHz converters and a wide dynamic range, which should be perfect for getting your tone into a DAW with minimal loss.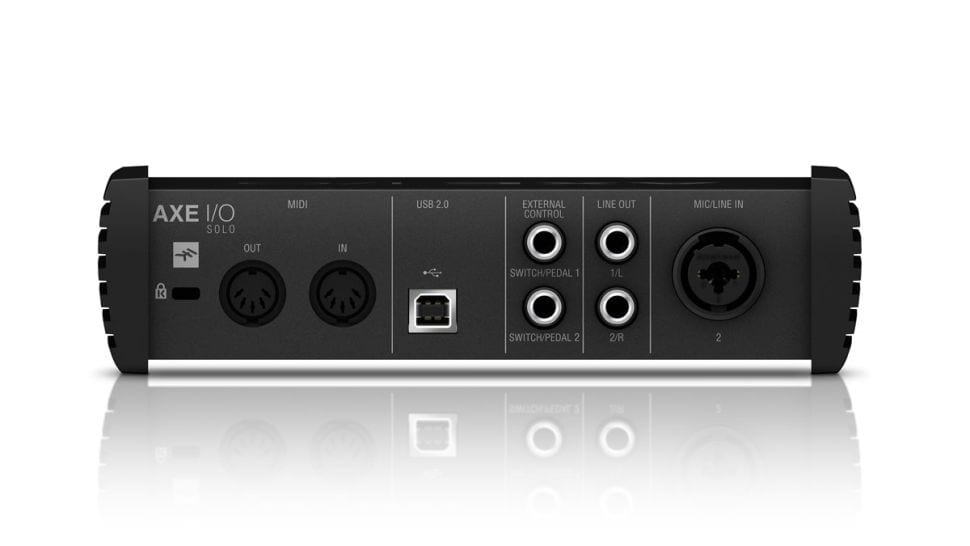 AmpliTube
The package comes bundled with AmpliTube 4 Deluxe, T-RackS mixing & mastering plug-ins, and Ableton Live 10 Lite. In all, it's a concise little package that should have you recording guitar tracks in no time!
RRP: 282 EUR 263 GBP/ plus tax
More Information
Video
Image Sources:
IK Multimedia Axe I/O Solo : IK Multimedia
IK Multimedia Axe I/O Solo rear panel: IK Multimedia