Guitar Gear Gems: Torture Eclipse Buzzsaw Guitar
Plus, Bill Finnegan has a brand new original Klon up for sale on eBay
Guitar Gear Gems this week features the latest Hutchinson Guitar Concepts Torture Eclipse Buzzsaw guitar. Plus, we look at the original Klon Centaur Professional Overdrive being sold by the designer Bill Finnegan on eBay and then the latest Fender Tim Armstrong Hellcat acoustic model.
Torture Eclipse
The latest Hutchinson Guitar Concepts model is called the Torture Eclipse and it was inspired by Doug Blair's Blade Les Paul design which was played by the WASP guitarist.
ESP
It was built using an ESP Eclipse * for the basis of the design and it was then heavily re-worked and modified to look like an industrial design.
The guitar is currently on Hutchinson's Facebook page and has already received a lot of praise from guitarists around the world.
With previous custom one-off guitars built for Metallica's James Hetfield among his list of clients. Hutchinson Guitar Concepts is well known for making amazing designs. And this latest one is up there with some of his best work.
Buzzsaw Guitar
The guitar now features a rotating circular saw blade that'll cut your fingers off and is activated by its own dedicated on/off switch on the upper bout of the guitar.
Klon Centaur Professional Overdrive
Bill Finnegan is currently offering for sale an original Klon Centaur Professional Overdrive pedal. It is one of his hand-built silver units and is being sold via his official eBay page.
The Real Thing
These do not come up very often and when they do, they tend to sell pretty quickly and go for high sums of money.
Purely, because it is guaranteed to be the real thing and not a fake. Yes, there are lots of fake Klon pedals out there and so be careful what you buy.
Plus, they are no longer in regular production anymore and so buyers tend to grab them up when they do become available. The last one we reported on was back in 2019, for example.
Serial Number RS 025
The serial number of this unit is #RS 025 ("RS" stands for "Reissue Silver") and it comes with all the original paperwork, plus a guarantee from Bill.
I'm guessing this one will go for a good three or four thousand dollars at least. But it could go a lot higher, as auction bidding on eBay can be quite addictive for some buyers.
If you are looking for a more affordable Klon-style overdrive, then these pedals below are available from Thomann for a lot less.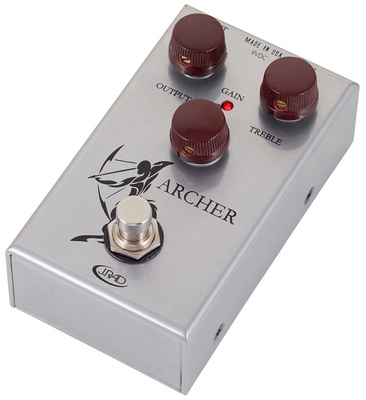 J. Rockett Audio Designs Archer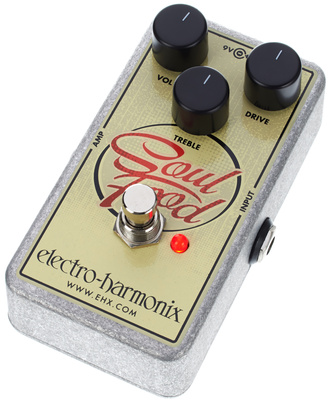 Electro Harmonix Soul Food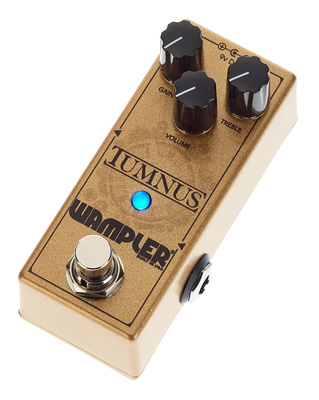 Wampler Tumnus Overdrive V2
Tim Armstrong Hellcat
The latest Fender Tim Armstrong Hellcat model is an acoustic guitar with a Ska-inspired chequered paint job. The guitar has a solid spruce top with scalloped "X" bracing, plus the back and sides are made using laminated mahogany.
Rancid's Tim Armstrong has always used an old Fender concert-style acoustic for inspiration and so this new model is derived from that.
Double Skull
It has a maple neck with a comfortable smooth satin finish. The neck has a C-profile and walnut fretboard with 20 vintage-style frets along with a set of Hellcat cat inlays plus a Double-Skull inlay in the 12th fret position.
This model also features a built-in Fishman CD-1 pickup system with an onboard preamp and tuner.
One for fans of Rancid, Skulls or Ska perhaps?
MSRP – EUR 449 *
* This post contains affiliate links and/or widgets. When you buy a product via our affiliate partner, we receive a small commission that helps support what we do. Don't worry, you pay the same price. Thanks for your support!
Image Sources:
The original inspiration: GuitarBomb
Buzzsaw Guitar: Facebook/Hutchinson Guitar Concepts
Reissue Silver Klon: Ebay/klondirectsales
RS 025: Ebay/klondirectsales
Ska-inspired paintwork: Fender