Top 5 studio microphones 2018 by Antelope, Vanguard, Slate, Burg, Neumann
As modeling microphones lift barriers and usher in a new era for recording, the audio world still can't get enough of tube condensers, it seems. This is the conclusion we reached while looking at our Top 5 studio microphones list for 2018. Honestly, we don't see a problem with any of that. Being spoilt for choice in decent mics at pretty much every price range plays a huge part in democratising music making.
Granted, we did end up choosing some rather expensive ones, but we were looking for the kind of boundary-pushing innovation that doesn't come cheap.
Antelope Audio Edge Quadro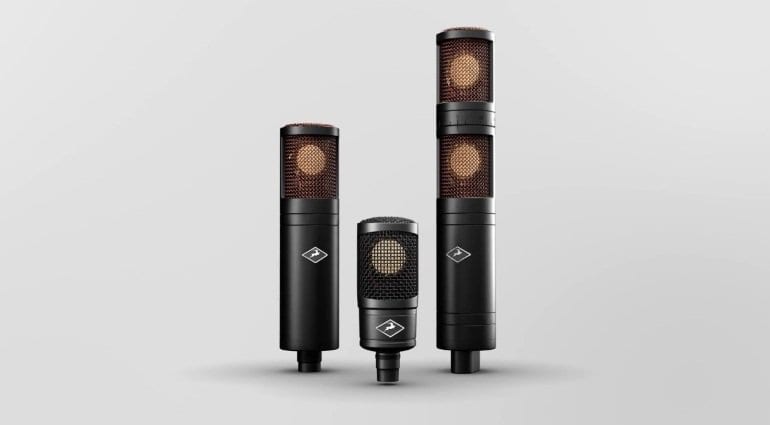 Edge Quadro is a stereo/surround mic with two dual-membrane capsules and a rotating head. It delivers four channels for independent processing, allowing for stereo techniques like M/S, X/Y, Blumlein, and even 360-degree sound. Users can select a different emulation and polar pattern for each head. The upper head can be rotated noiselessly, Antelope claims, even while the microphone is actively recording.
Vanguard Audio V4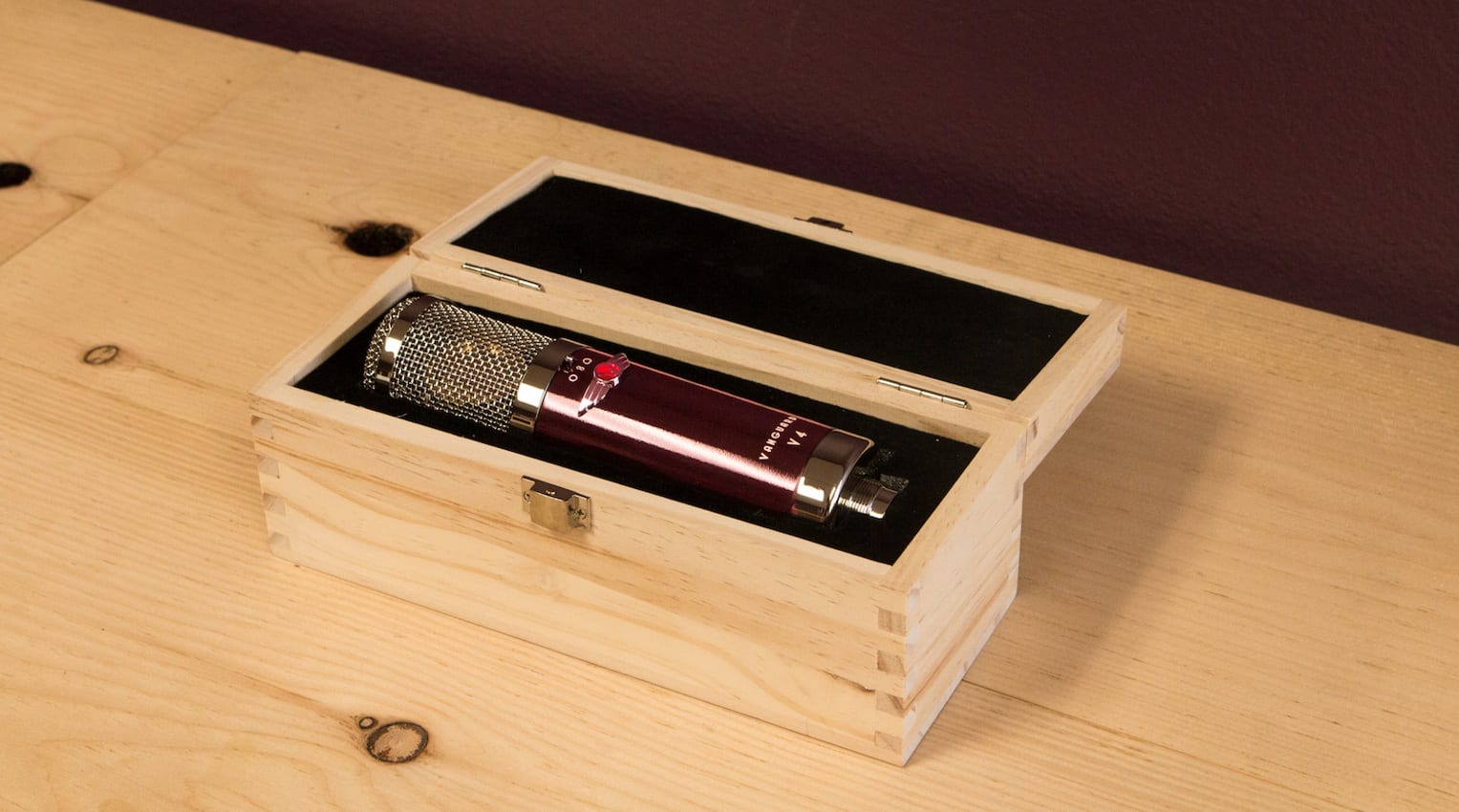 Built in Southern California, the mic is based on a 34mm edge-terminated, gold-sputtered 3-micrometer dual-capsule assembly which is tuned by hand and mounted in an open-weave headbasket. This is said to make for a natural sound with low internal reflections. The circuit is transformerless and designed to match the capsule's performance, built with components sourced from German, Japanese, and US manufacturers. Critical signal and power path components are cryogenically treated, while the brass body is precision-machined, with polished nickel trim accents and a laser-engraved serial number. Definitely a class act! The V4 costs only USD 399, which is a lot less than we expected given its level of design and manufacture.
Slate Digital ML-2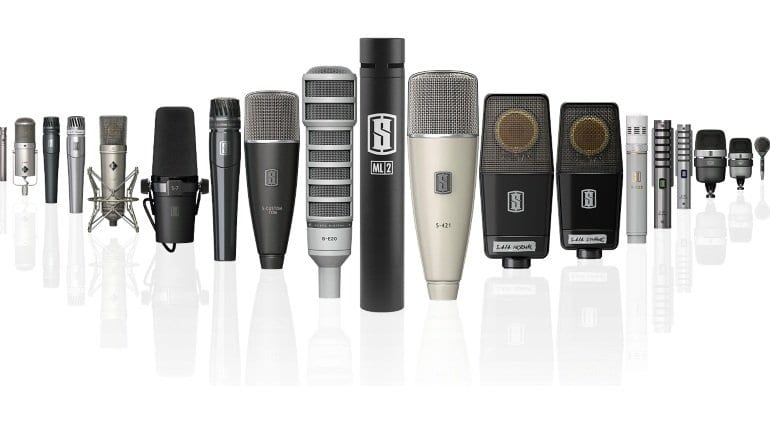 The ML-2 is a small-diaphragm condenser modeling mic which emulates a large variety of microphones, including dynamic, ribbons, small and large diaphragm condensers – as many as 18. The ML-2, Slate claims, has an ultra-linear frequency response, along with a dynamics switch which attenuates the mic output and repolarizes its capsule. This will let you record high SPL sources like snare drums without the mic distorting in the way small diaphragm condensers can do. It should bring with it the convenience of using the ML-2 as a regular dynamic mic on drums, guitar cabinets, and other instruments or vocalists.
Burg M1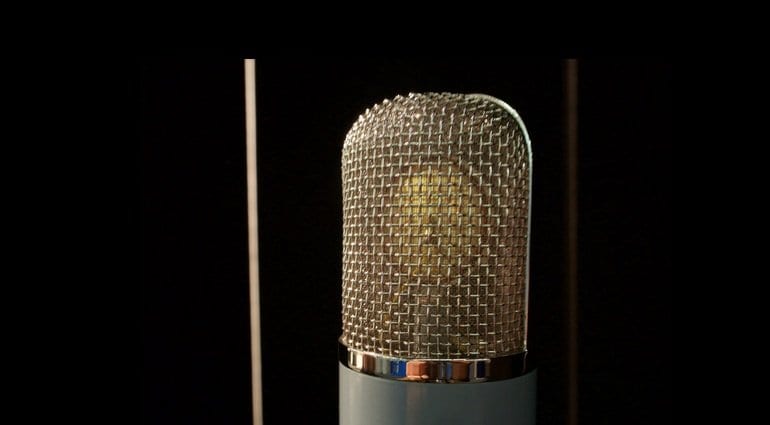 The Burg M1's design comes from German condenser mic royalty Andreas Grosser, known for modding and restoring classic Neumann U 47 microphones in addition to his original work. The Burg M1 is also hand-built in Berlin by engineer Andrew Myburgh. The microphone uses a Thiersch M7 capsule. working with a Russian tube and custom Haufe transformer. It has adjustable polar patterns (cardioid and figure-8) and a sound its manufacturer describes as "very focused and detailed". The mic is supposedly able to withstand very high sound pressure while managing low noise and high output. Circuit design is all new, so not another replica of a Neumann or AKG tube mic.
Neumann U67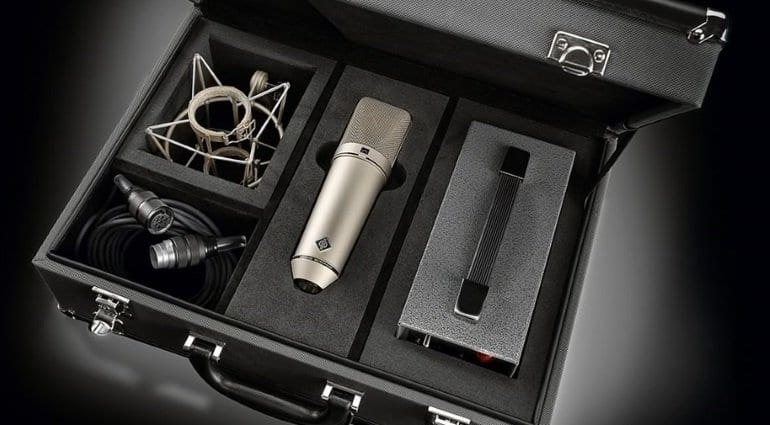 Built to original spec, the successor to the coveted U47 mic  comes exactly as we know and love it – just new.
The microphone boasts three switchable polar patterns, all-tube circuitry, low cut switch, pad switch, and marks the return of the K 67 capsule which lies at the heart of the Neumann sound. The switchable low cut filter compensates for the proximity effect at short recording distances, while the microphone's pre-attenuation gives it the ability to handle high sound pressure levels (SPL) of up to 124dB without distorting.
Image Sources:
Antelope Audio Edge family: Antelope Audio
V4-WOOD-BOX-LIVE-opt: vanguardaudiolabs.com
Slate VML 2: Slate Digital
Burg M1 tube condenser microphone: Burg
Neumann U67 reissue: Neumann